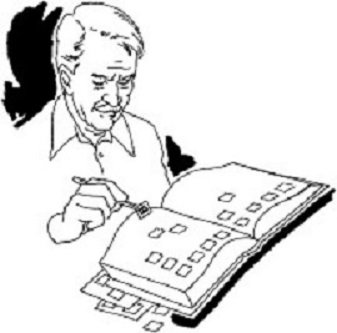 William J Kozersky, Philatelist
Philatelist and dealer in collectible Charity Seals such as Christmas Seals, Spring TB Seals, Local TB Seals, Foreign TB Charity Seals, Easter Seals, Boys Town Seals, and Charity Seal Literature. Topical and Foreign Stamps, Stamp Collecting Supplies, and Postcards. Plus Collectible Labels such as Crate Labels, Cigar Labels, Broom Labels, Beer Labels, and Wine Labels.
We donate 10% of all U.S. Christmas Seals & U.S. Spring TB Seals sales to the American Lung Association (ALA).