| | |
| --- | --- |
| Store Policies | The following are our store policies: Payment Methods, Shipping, Returns, Insurance, Expedited Shipping and Privacy. If you have any questions or concerns, please feel free to contact us by email. William J Kozersky, Philatelist |

Domestic payments: We accept PayPal, Bill Me Later, Debit Cards, Visa, MasterCard, Amex, Discover Card, Personal Checks, Money Orders, and U.S. Funds.
International payments We accept all Credit Cards, PayPal, Bill Me Later, and U.S. Funds.
Please note that we welome your personal check. However, there is a SEVEN (7) business day wait before shipment.
To pay by Check, or U.S. Money Orders - complete order, print invoice. Detach payment coupon on bottom of invoice, send with check or money order payable to: William J Kozersky, Philatelist.





William J Kozersky, Philatelist, Post Office Box 8724, Brea, California, 92822-5724 USA
---
LayAway Plan: Want to buy an item or items from us, but don't quite have enough money on hand to purchase today? Consider taking advantage of our Easy LayAWay Plan - Spread payments over 90 days (LAYAWAY Period).
---


Domestic and International Orders: at checkout, you will have an opportunity to choose shipment by USPS First Class Package, or USPS Priority Mail. There are no per item charges, as all items are shipped by flat rate. Mix or Match items or categories. The shipping costs will be automatically calculated at checkout.
Further information is available at our Shipping Center.
---
You must be completely satisfied with any stamp or collecting supply you order from us. If not, simply return it to us within 30 days in its original packaging. We will gladly replace, issue a credit voucher or refund, whichever you prefer.

Please note that all software is non-returnable and non-refundable. However, we will replace with the same item if a CD is damaged in shipping.

Further information is available at our Return Center.
---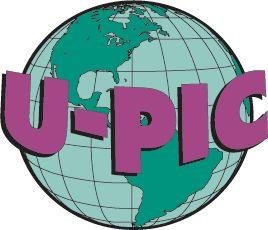 All orders are shipped Insured with USPS Tracking. PLEASE NOTE: We use a private insurance company; U-PIC, for all insured shipments. This allows us to keep our shipping/insurance rates down and handle claims in a timely manner. Your package will not be labeled insured, but you can be certain your order has been insured to protect against loss or damage.
Further Information is available at our Return Center.
---