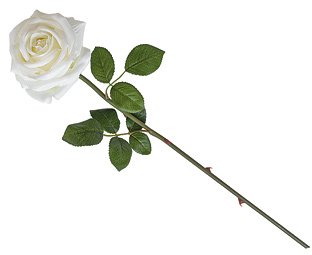 Catherine J Kozersky
1953-2017
This store is dedicated to a wonderful woman, my loving wife, Catherine J Kozersky, who passed away August 27, 2017. She was more than my wife, she was my best friend, confidant, and someone who always had a smile for me, even in the darkest of times.
Catherine was an intelligent, warm, caring, loving person, which most likely was the reason she was a great RN. She was a NICU nurse for many years, until she was diagnosed with ALS, a fatal disease which forced her into retirement.
Catherine was my sounding board. Whatever idea that crossed my mind, would eventually be presented to her for her opinion. I valued her opinion because I knew her to be someone that could provide me with advice from the perspective of a person who was not a stamp collector. She did not know what Christmas Seals, or TB Charity Seals were until we were married.
Catherine always offered sound advice regarding this store. And, as you would expect, her advice was usually correct.
Her favorite categories were Postcards, and USPS Souvenir Pages. Every day she asked me how many postcards and souvenir pages we had listed the day before (we had not listed any).
When she had to retire because of her illness, she began to sort out and identify the postcards, and the souvenir pages we have in inventory. She began listing those items in the store until she lost the use of her hands.
Our world together came to a crashing end when she passed away August 27, 2017, while I was brushing her hair, and we were talking with each other.
She had just finished telling me that she loved me, when I no longer heard her voice. She had lost her battle with ALS.
Her children and I were and are still devastated by the loss of our "mom".
We are finishing the work on the topics she loved. You can browse through the
Postcards
and the
USPS Souvenir Pages
categories that she identified and listed for us. We are determined to finish her project for her. I believe she would have wanted us to do so.
William J. Kozersky
Catherine, the world will never be the same without you ....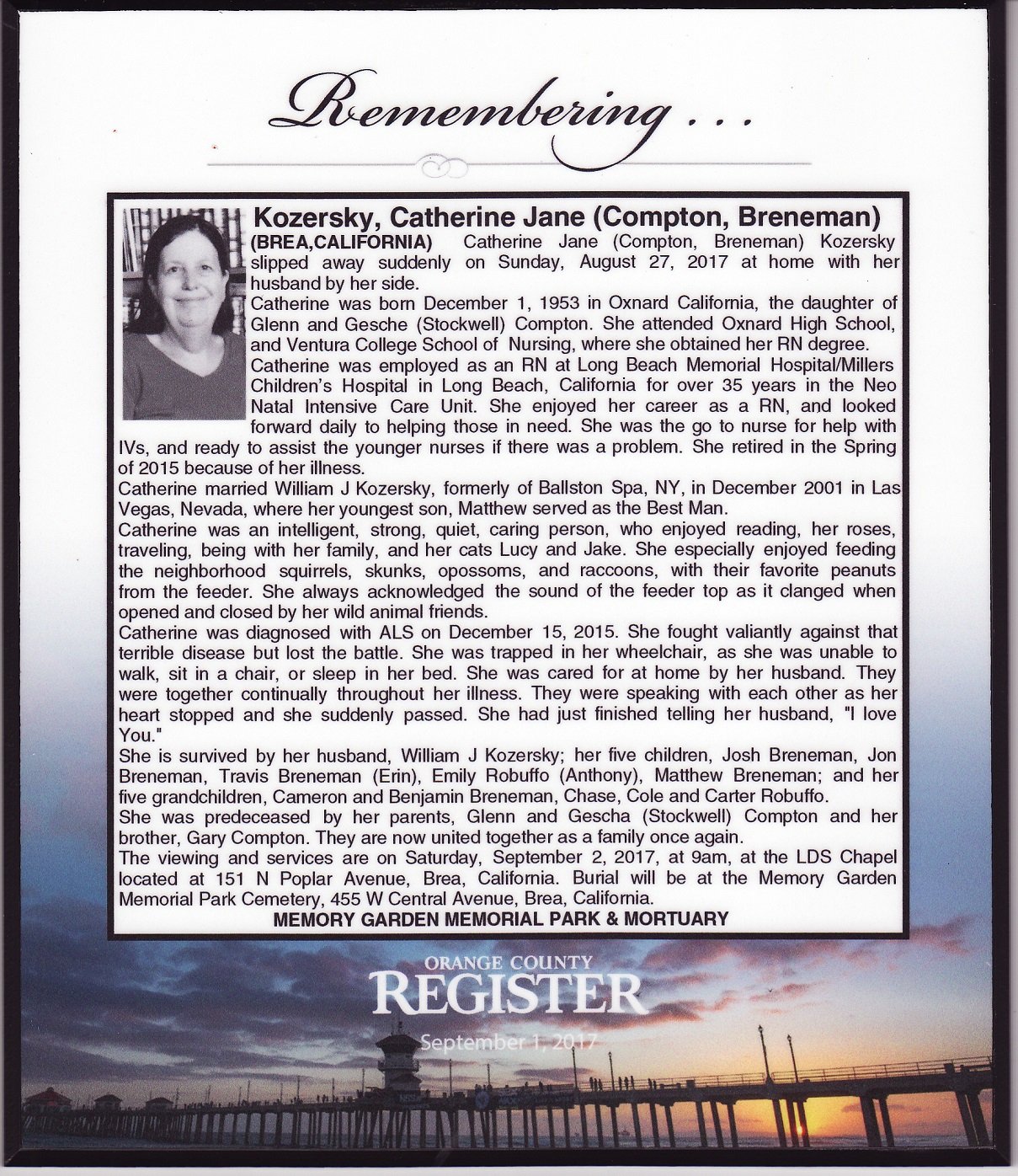 What is Amyotrophic Lateral Sclerosis (ALS)? ALS
information
from the National Institute of Neurological Disorders and Stroke.
If you wish to make a donation to the ALS Association to help with funding to eliminate this dreadful disease, here is a secure link from which to do so ...
Donate