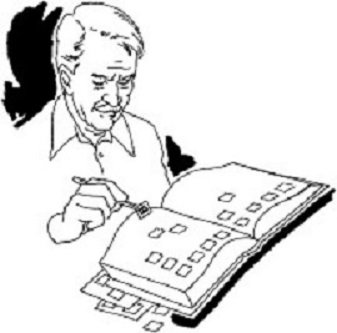 William J Kozersky, Philatelist
Philatelist and dealer in collectible Charity Seals such as Christmas Seals and Easter Seals, Foreign TB Charity Seals, Charity Seal Literature, Topical and Foreign Stamps, Stamp Albums, Postcards, plus collectible labels such as Wine Labels, Cigar Box Labels and Crate Labels.
Support the American Lung Association While You Shop
We donate 10% of all U.S. Christmas Seals & U.S. Spring Seals sales to the American Lung Association
William J Kozersky Philatelist

P.O. Box 8724

Brea, CA 92822-5724

USA

About Us




William J Kozersky, Philatelist > CRATE LABELS > Fruit

Vintage Fruit Crate Labels: We offer a great variety of mint Apple, Grape, Citrus, Melon, Peach, and Pear crate labels. These colorful paper labels were used for many years to identify and advertise the growers, shippers, packers and were affixed to wooden crates of fruit. The labels have never been used and unless stated otherwise, they are in original mint condition.